Lots of excitement is in store for us with a packed midweek Premier League schedule. Three matches are played on Tuesday and another seven on Wednesday. Here we give you the preview of the major matches along with the expert predictions to help you bet on these games. 888sport Welcome Bonus can help too, giving you £30 of free betting money if you make an initial deposit of £10.
One of the biggest clashes this week is expected to happen in United's match versus Tottenham. United is currently second on the table, 12 points behind Manchester City and they need this victory to try to close the gap and stay in the race for the title. However, a win would bring Tottenham, currently fifth on the table, just five points away from Manchester United. United need to be careful, because Spurs are in excellent form and they are known for suddenly gearing up and moving up the table as the finals are coming closer. United will have to look out for Harry Kane, who continues to set new standards with his goal scoring. On the other hand, the Red Devils have just completed the most high-profile deal of the January transfer window, bringing in Alexis Sanchez as their new attacking talisman.
It's hard to say who will win this game, but it is going to be a major clash. With such amazing scorers in front lines, there is no way that the match will end goalless.
Turning to Jurgen Klopp's Reds, Liverpool probably still need to recover from the shock of being defeated by Swansea 1-0 last week. They play against Huddersfield on Tuesday and it's essential they don't make similar mistakes. Given how shaky Huddersfield are after losing three games in a row, Liverpool will probably use them as a punching bag to boost morale and keep their top four ambitions alive.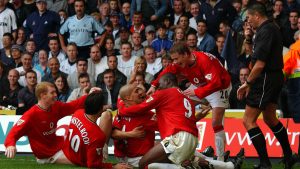 Although on the bottom of the table, after defeating Liverpool, Swansea will be hoping for more as they prepare for the match against Arsenal on Tuesday. They have a reason too: they are unbeaten in five games. However, the odds are still on the Gunners' side who might be planning to test their new midfielder, Henrikh Mkhitaryan, who was signed as a part of the deal that saw Alexis Sanchez move to Manchester United.
However, Swansea shouldn't get their hopes too high, as Arsenal are more than ready to crush them.
Finally, João Mário will join West Ham squad in a game against Crystal Palace scheduled for Tuesday. Both teams stuttered at the beginning of the season and chose to change managers. With David Moyes and Roy Hodgson bringing positive change, both sides will be hoping for the victory that would push their team in the top half of the table. It is possible that the game ends in a draw.
Upcoming games:
Tuesday, January 30
7:45 p.m. Swansea City vs. Arsenal
7:45 p.m. West Ham United vs. Crystal Palace
8 p.m. Huddersfield Town vs. Liverpool        
Wednesday, January 31
7:45 p.m. Chelsea vs. Bournemouth
7:45 p.m. Everton vs. Leicester City
7:45 p.m. Newcastle United vs. Burnley
7:45 p.m. Southampton vs. Brighton & Hove Albion
8 p.m. Manchester City vs. West Bromwich Albion
8 p.m. Stoke City vs. Watford
8 p.m. Tottenham Hotspur vs. Manchester United