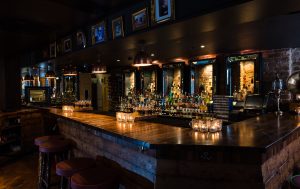 If you're like us, you'll love to step away from the busy Old Street to find something a bit different. We have recently come across a very interesting bar in Shoreditch, London, called Callooh Callay. The name alone is usually enough to make you want to find out more, so let's see why you should spend a night out in this quirky cocktail bar.
First of all, you can find Callooh Callay on 65 Rivington Steet. The nearest tube is Old Street while the closest Overground is Shoreditch High Street. The bar is open every day from 6 pm to 1 am, and they have recently decided to keep the kitchen open until midnight. The entire bar can be reserved for special events, so feel free to check out their website for more contact details.
What's special?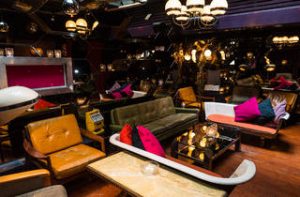 For starters, the bar looks like it's been taken out of Narnia. It looks small but in fact there is a hidden room accessible through a wardrobe, literally. Downstairs there is a bar section and a table service area but if you go upstairs you will get to a second bar with a more secretive vibe and a collection of limited edition spirits.
Another thing that sets this place apart from all the others is that bartenders are given the opportunity to prove their creativity. The bar manager gives every bartender the task to create a weekly menu based on a certain theme or list of ingredients. If you're the type who enjoys to try new things, you will definitely be drawn to this place.
The overall feeling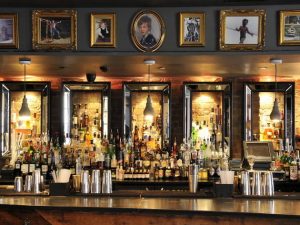 Those who want to get away from the never ending chaos of Shoreditch bars, you will find Callooh Callay to be a calmer venue. The music still resonates through the entire pub but at a comfortable volume that allows you to carry on conversations without yelling to one another. The staff is well trained and quite chatty, so they can help you with the detailed cocktail menu. The place seems to be preferred by couples on a date, after work corporatists and alike.
The menu
At any moment you will see at least 20 different types of unique cocktails on the menu, created and skilfully mixed by experienced bartenders. Make sure to try Spruce Willis and Salt N Vinegar Martini. You will also enjoy delicious bar snacks to go with all the alcohol you'll be ingesting throughout the night.