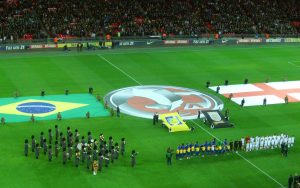 On November 14th, 2017, England played against Brazil at Wembley. It was just a friendly game, but it doesn't mean the teams did not play tooth and nail to score a victory. Unfortunately, not only that nobody won but no player managed to score a single goal.
After the 0-0 draw with Germany, England's manager Gareth Southgate made several changes to the team, allowing defender Joe Gomez a full debut and introduced Dominic Solanke. This decision gave Gomez the chance to prove his worth in the team's central defence. Moreover, goalkeeper Joe Hart had an awesome performance in the second half when he saved shots from Coutinho and Paulinho.
Gomez and Rashford were definitely the ones that shone during this match. Rashford showed his willingness and ability to keep running at Brazil's defence with courage and determination. There were moments when he even demonstrated footwork skills you'd normally see in Brazilian players. As for the visitors, they definitely put on a show at Wembley, taking the breath away from both Brazilians and British fans on multiple occasions.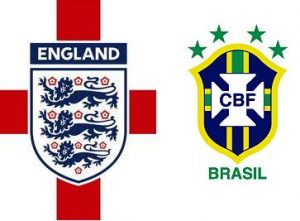 If you take a look at match stats, Brazil had dominated the game in terms of possession: 66% over 34%, and Southgate admits it saying they "couldn't get hold of the ball and keep it." However, the manager is proud of his players who showed resilience, courage and had a great defence.
Stats show that Brazil had 13 shots out of which only 3 were on target whereas England had just 4 shots but 2 of them were on target. If you take a look at percentages, one could say England managed to direct half its shots toward the target while Brazil only about a quarter of them. The game had just 2 corner shots, both belonging to Brazil. In terms of fouls, England made 5 more than Brazil: 20-15.  Anyway, all these didn't count toward the end result: England 0-0 Brazil.