England is one of the most passionate countries when it comes to soccer. The fans are sometimes more passionate about soccer than parts of their own lives. There are plenty of fans who support their favorite teams and players, even. If you wondered who are England's top soccer players, however, then read on and find out. Here are the players considered to be the best, at least as of this moment.
Kieran Trippier
Kieran Trippier was regarded as one of the best players who played on the World Cup 2018. He scored his first goal for England in the match against Croatia, in the semi finals. It was from a free kick and in the extra time. He was injured so England had to play the rest of the match with 10 players.
He was regarded as one of the best playmakers on that World Cup. He was compared to David Beckham due to his crosses and dead-ball delivery. He is also regarded as the most creative player who played on that World Cup. He's currently playing for Tottenham Hotspur.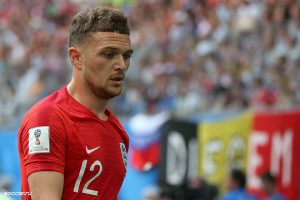 Jordan Pickford
He's a keeper who also played on the 2018 World Cup. He had his first clean sheet in England's victory over Sweden in the quarterfinals, making that the first year England reached a World Cup semi finals since 1990. He helped England win a match against Columbia where they won 4-2 in penalties. He saved a penalty shot from Carlos Bacca, earning England a victory and sending the team into their quarterfinals. He was regarded as one of the best players to have played on that World Cup. He's currently a player for Everton.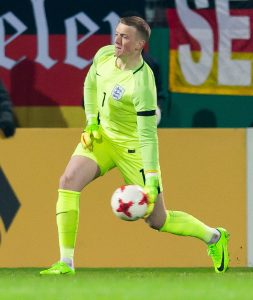 Harry Maguire
This young player also took part in the 2018 World Cup, representing England, of course. He helped Harry Kane score the winning goal against Tunisia. He scored his first England goal on 7 July 2018 after Ashley Young sent the ball his way for a 2-0 win against Sweden in the quarterfinals. His position is a center back and he plays for the Leicester City club.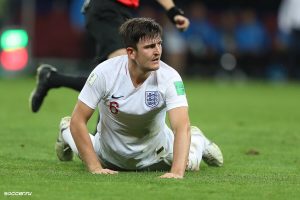 Harry Kane
Not only does he play the striker position for the Tottenham Hotspurs, he is also the captain of the England national team. Naturally, he was also a part of England's World Cup team. Prior to his World Cup appearance, he also had many international appearances, including the UEFA Euro 2016. He scored both goals against Tunisia in their 2-1 victory. Against Panama, he scored a hat trick, bringing the total score to 6-1.
These are England's current best soccer players. These things might change over time, yet at the moment, they are the best ones. In the next season, the picture might be a little bit different.